Attention: For People Looking To Reap Huge Benefits In The Metaverse Space As First Movers
Metaverse Mastery
The Metaverse Is The Next Iteration Of The Internet- Don't Miss Out.
Ride the Metaverse Wave And Maximize Your First Mover Advantage Through Our 1-Day Online Course. Accessible Anytime, Anywhere!
P/S. Usual Price @USD397. Early Bird Price @$99 for First 50 learners only!
Metaverse Mastery Overview
What You Will Get Out Of This 1-Day Course
✓Metaverse Foundation 101: We define and deep dive into how the Metaverse works, from hardware to software. We also explain the role of blockchain and NFTs in creating an open metaverse.✓Understand the different types of business models and opportunities in the metaverse: Find out why big brands, conglomerates and even governments are investing huge amounts in the Metaverse.✓The New Era Method of Storytelling & Immersive Experiences: Understand how huge corporations, brand agencies, marketers, technologists and trailblazers are using the metaverse to create immersive experiences for their users and clients. We will also analyse and dissect business applications from brands and corporations in real life.✓Avatars, Chat-GPT and Virtual Humans? Explore the potential socioeconomic impact of the Metaverse, including parasocial relationships and how A.I. affects us as a society.✓Regulations and Risks: Understand the risks, difficulties and constraints in developing the Metaverse.✓Graduate in Style: Earn Your Exclusive Metaverse Mastery Proof-of-Attendance Protocol (POAP) NFT Badge! All students who finish the course will receive a completion badge to verify their graduation.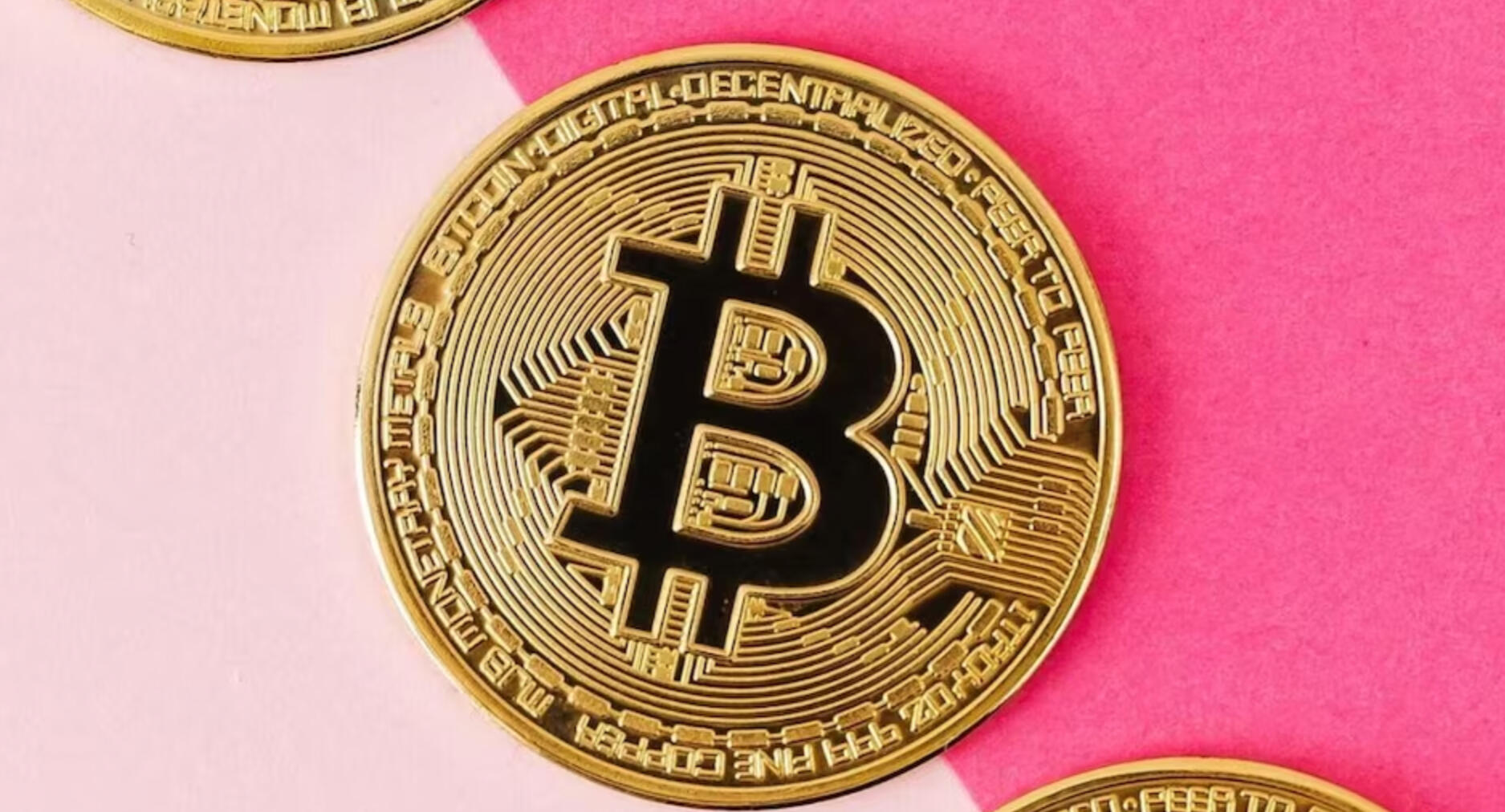 Who Is This Course For?
#1. Curious Individuals
...who want to learn more about opportunities in the Metaverse, even if they have no prior knowledge about blockchain or NFT.
#2. Marketing & Technology Professionals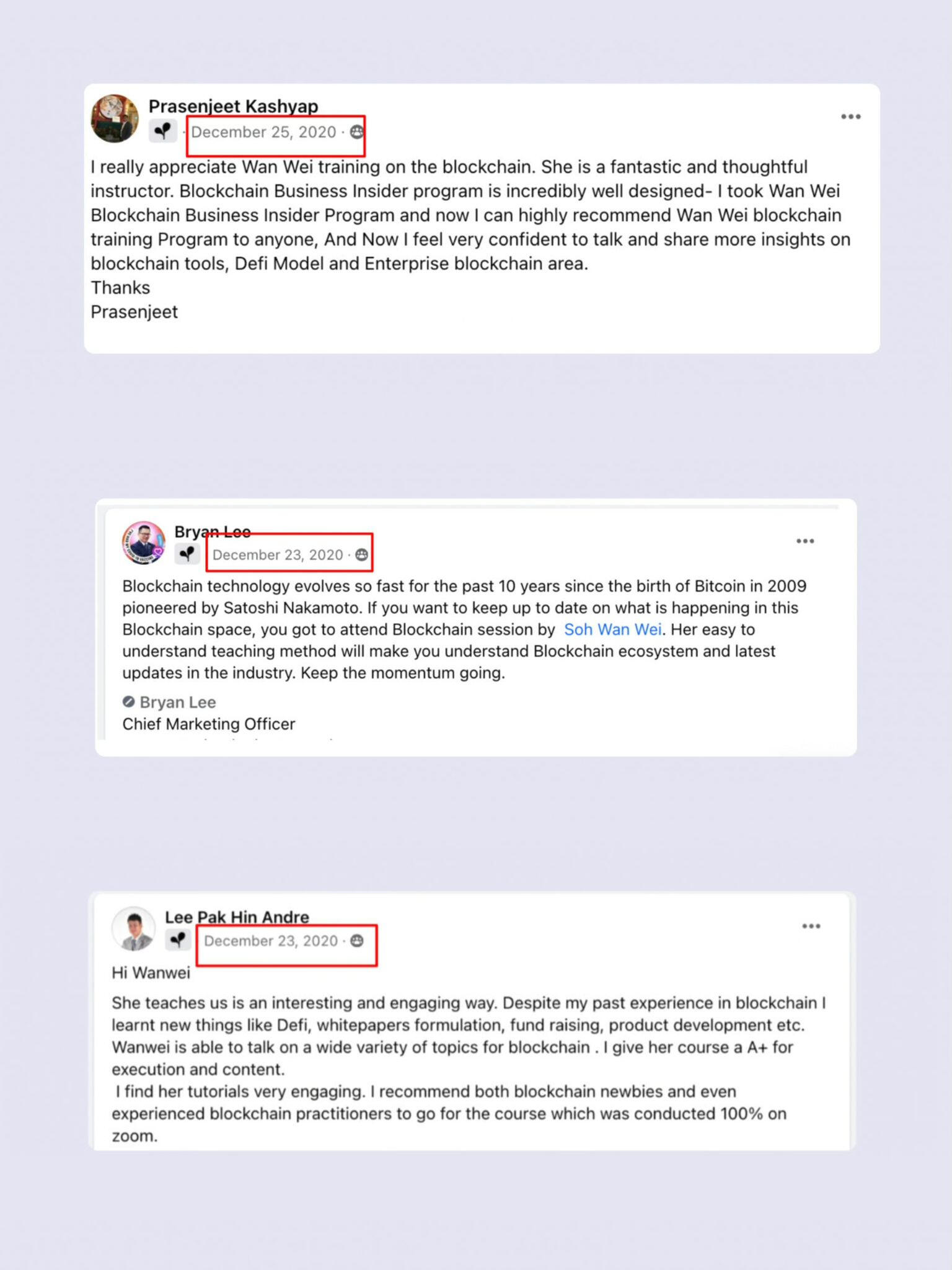 ...who are looking into the use cases and applications of the metaverse.
#3. Entrepreneurs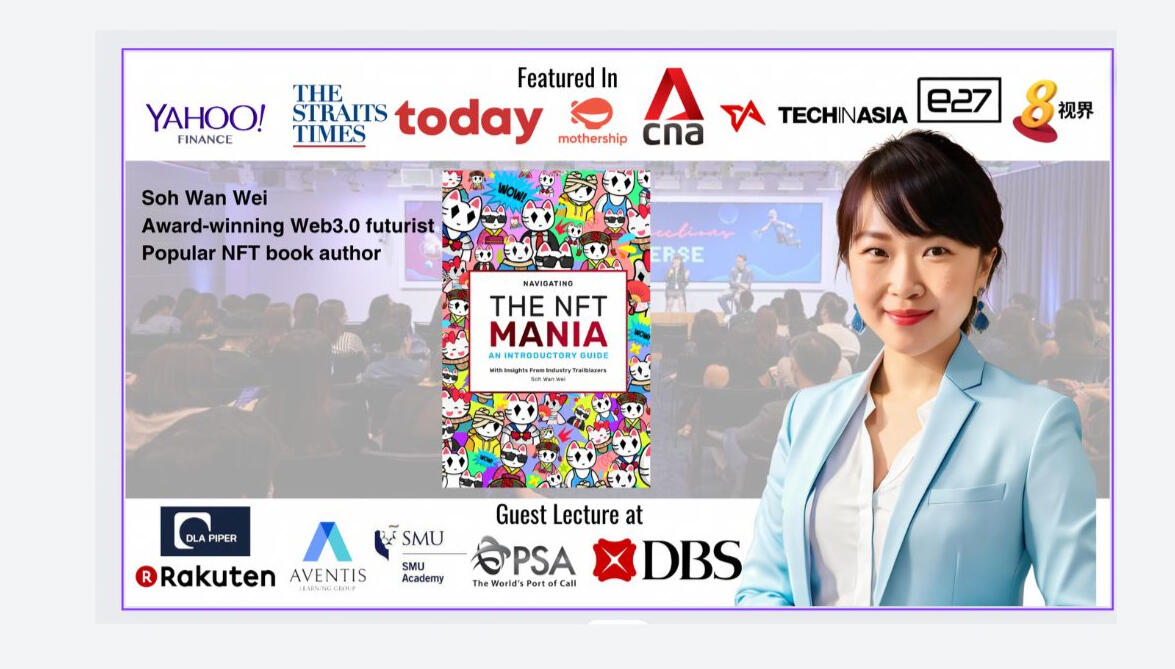 ...who want to have the first mover advantage in this new era.
Meet Wan Wei, the Metaverse Practitioner
Soh Wan Wei is a Singaporean tech futurist, passionate metaverse evangelist and thought leader in the Web3.0 and metaverse space.Passionate about open source movements and virtual beings, she is also the founder and CEO of IKIGUIDE Metaverse Collective (IMC). IKIGUIDE Metaverse Collective (www.ikiguide.com) counts NYSE-listed Nutanix, Hitachi, Crypto.com and non-profit alliance ChangemakersXchange as some of the key partners and clients in its portfolio. She is also Guest Trainer at Singapore Management University Academy.Wan Wei specially prepared the cirriculum for Metaverse Mastery so that individuals, marketers, tech practitioners and entrepreneurs can be at the forefront of this new era. Metaverse Mastery will be delivered by virtual humans, as part of our immersive educational experience.Wan Wei's thoughts on the metaverse and Web3.0 has been featured on Channel 8, ChannelNewsAsia, E27, The Straits Times, TechinAsia, RestofWorld and other media.An experienced community advocate, Wan Wei has been invited to do keynotes and speeches at more than 100 reputable Web3.0, metaverse and A.I. industry conferences and hackathons globally.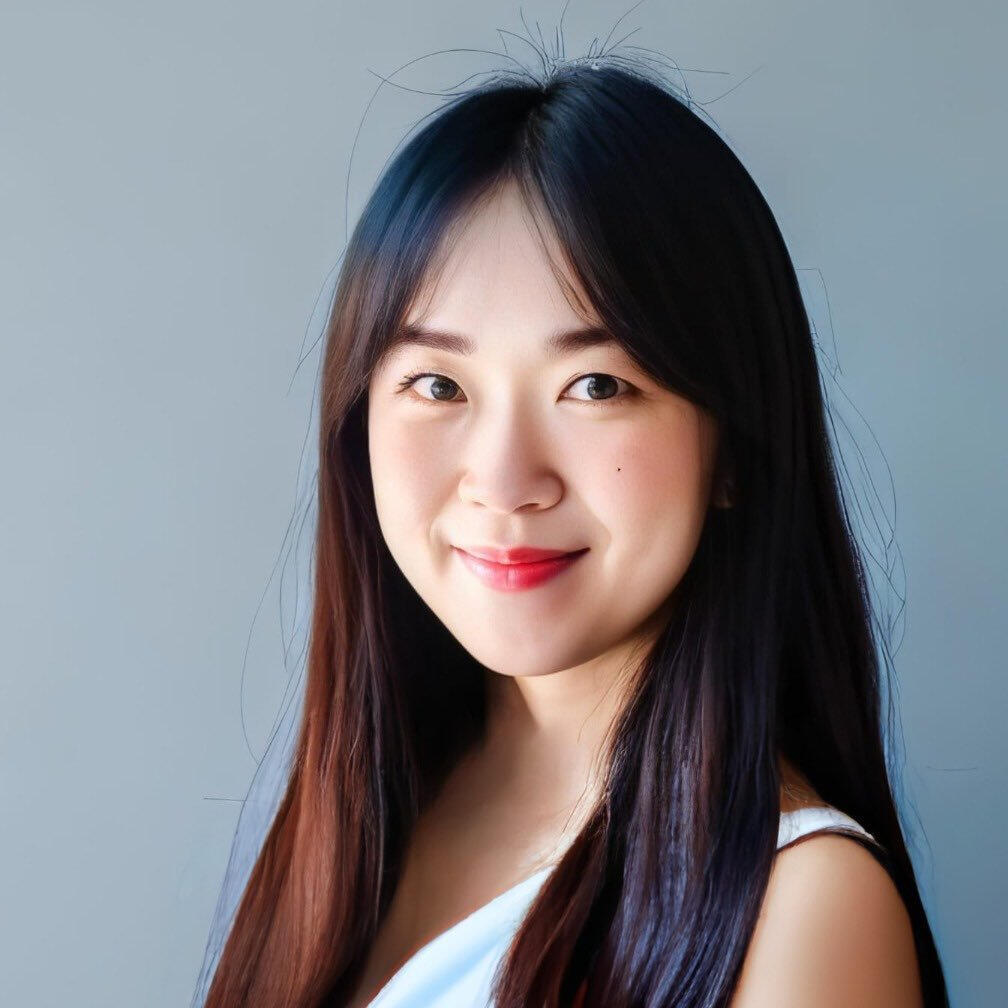 What People Are Saying
- "Metaverse Mastery gives a good and very broad overview on the topic!"
- "I really enjoyed this introduction on metaverse and actual case studies sharing."
- "It is interesting to learn about the various ways of Brand Storytelling on the Metaverse."
- "This course helps in my understanding of the fundamentals of the metaverse."
- "I like that big terms are explained in layman terms for easy understanding."
-"Appreciate that Wan Wei helps to answer those questions where the learners have zero knowledge about!"
FAQ
Q1. What do I get after paying USD$99 for Metaverse Mastery?
After your payment is confirmed, you will be given access to our Metaverse Mastery school on Teachable. Thereafter, you can access the pre-recorded online classes anytime, anywhere, all at your convenience.✓ Metaverse Mastery is planned as a self-directed one-day programme, with videos and exercises included. However, you have the full flexibility to watch the videos and do the exercises anytime you like!This makes learning super convenient, as you can easily watch a bite-sized video while commuting, or whenever you have pockets of time.✓ Full Support for a Month: You can email Wan Wei to ask questions anytime within a month of purchase. She usually responds within 36hours.✓ Upon completion of the course, you will also get a POAP NFT to certify your graduation!
Q2. Where can I see the exact class outline?
Q3. Can I contact Wan Wei for questions or collaborations?
✓ Yes, absolutely! Wan Wei places all her students on priority when responding to questions. She's also super passionate about the space and is open to new ideas!Within a month from your purchase, you may email her at wanwei [@] metafi.sg and mention "Metaverse Mastery" in the title, and she will get back within 36hours.
Q4. Why Do You Use Virtual Humans For The Course?
✓ We want to best stimulate the feel of the metaverse, so that you can have an idea of what life really is like IN the metaverse. After the course, let us know your thoughts on whether you prefer a virtual human or a real human being as an educator. ;)
Q5. Do I require a VR headset to access this class?
No, a VR headset is not required. You'll just need internet connection and a gadget to access our videos.
Q6. What Is Your Refund Policy?
✓ We offer a 30-day money-back guarantee. If you are not satisfied with the course, simply contact us within 30 days of purchase for a full refund.
Q7. I still have questions about Metaverse Mastery. Can I email you?
Sure! Please send an email to wanwei [@] metafi.sg, and include "Metaverse Mastery" in the title.
---
2023 IKIGUIDE Metaverse Collective © All rights reserved.